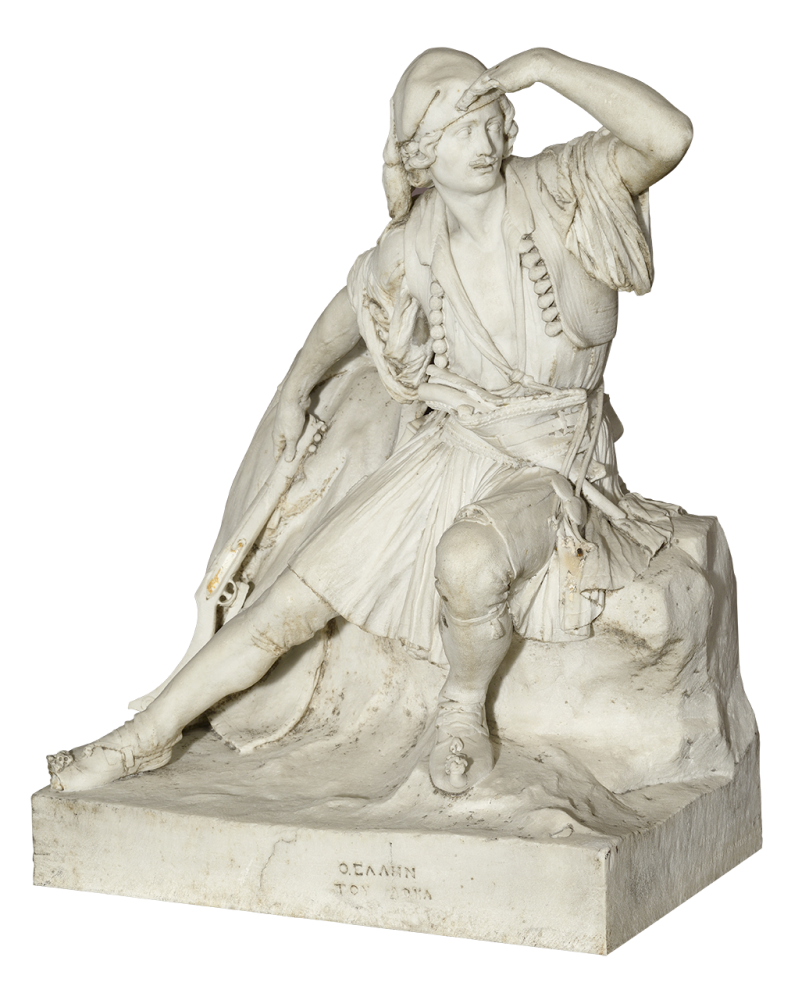 Georgios Fytalis (1830 – 1880)
The Greek of 1821, 1855
Marble, H. 72 cm, L. 57 cm, W. 38 cm
THEME
A marble statue depicting an armed young man of the era, in a state of anticipation, gazing and envisioning the future.
THE ARTIST
By creating the form of the seated young man in an alert, but light-hearted, stance, the artist wanted to demonstrate the impatience for a future full of promise, but also full of challenges.
DID YOU KNOW THAT:
→ 2021 marks 200 years since the Greek Revolution?
DISCUSS:
→ In your classroom, with your family or with your friends, all that has changed over the years!
THINK:
How do you imagine your country, 200 years from now?
CONNECTION TO EVERYDAY HEROES
People who envision a better world —artists, scientists, scholars— dedicate their lives to this cause.
Remember and discuss the latest discovery that you heard about.
How does this discovery improve the world in which we live?
What profession would you like to pursue in the future and what do you envision doing through your work, in order to improve the world in which you live?