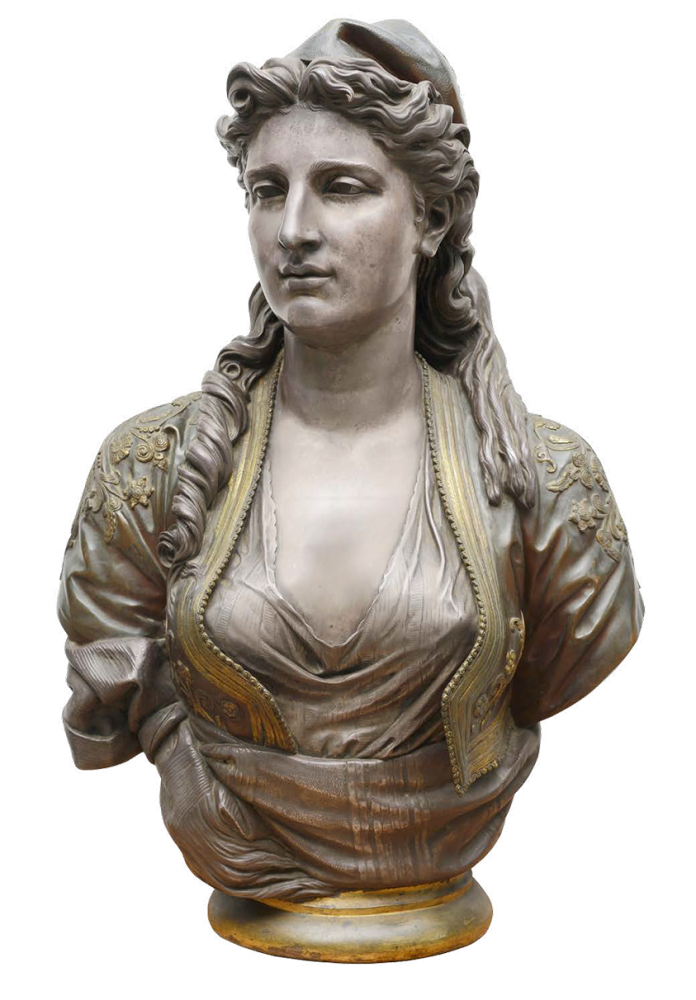 Charles-Henri-Joseph Cordier (1827 – 1905)
Greek Woman, 1873
Bronze and gilded, silvered and enameled, H. 75 cm, L. 45 cm, D. of base 21 cm
© The Thanassis and Marina Martinos Collection
THEME
The torso of an idealized female figure, with the characteristic costume and the fez on her head.
Her characteristics point to what we would describe as classic Greek beauty.
THE ARTIST
Through this female figure, the artist creates an allegory about the importance and the beauty of the classical Greek civilization and its contribution to the world.
DISCUSS:
→ What does beautiful mean to you?
SEARCH:
→ Look up the word "beautiful" in the dictionary.
It is very interesting!
THINK:
When we say that something is beautiful, do we judge it only by its external characteristics?
CONNECTION TO EVERYDAY HEROES
Looking at the sculpture, we admire the beauty of this female figure.
Do you notice that her arms are missing?
However, this does not at all affect her image of perfection that we perceive.
People, who are disabled, exceed daily obstacles and difficulties that make them real Heroes!