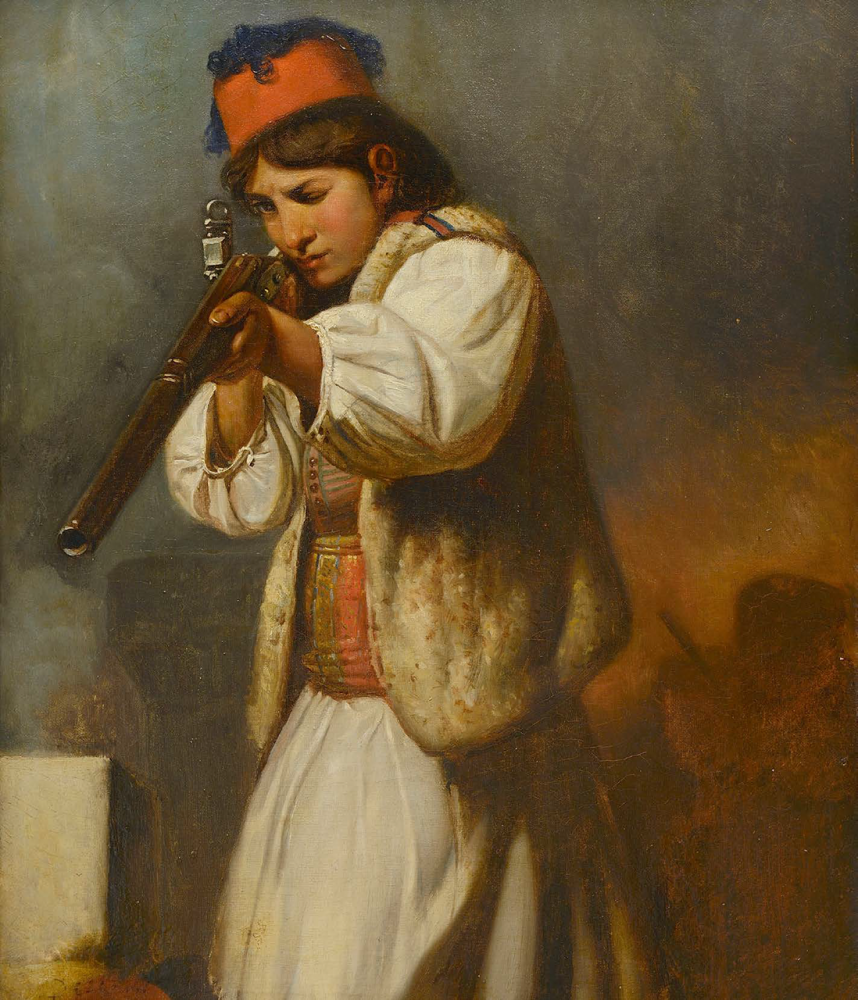 Alexandre-Gabriel Decamps (1803 – 1860)
Young Greek Skirmisher, 1830
Oil on canvas, 60 cm x 50 cm
© The Thanassis and Marina Martinos Collection
THEME
The work depicts a young boy, dressed in the typical clothes of the era, with a fez on his head.
With his rifle, he aims at a target that we do not see in the painting.
THE ARTIST
The artist has created a very interesting composition, combining the heroic spirit of the young warrior with the expectation of a better world. In his face, we see the young man's determination and dedication to his goal.
DID YOU KNOW THAT:
→ Very often, in the works of art of that era, artists painted children, which conveyed messages of patriotism and hope?
DISCUSSION TOPIC:
→ As a child, what dreams and hopes do you have, for the world you live in?
CONNECTION TO EVERYDAY HEROES
The young boy you see in the painting, is aiming at his target with his weapon.
What are your "weapons," or assets?
How do you achieve your goals?
– With knowledge
– With patience
– With imagination
– With creativity
– Through play
– Through discussion
The Everyday Hero in this category, is YOU!