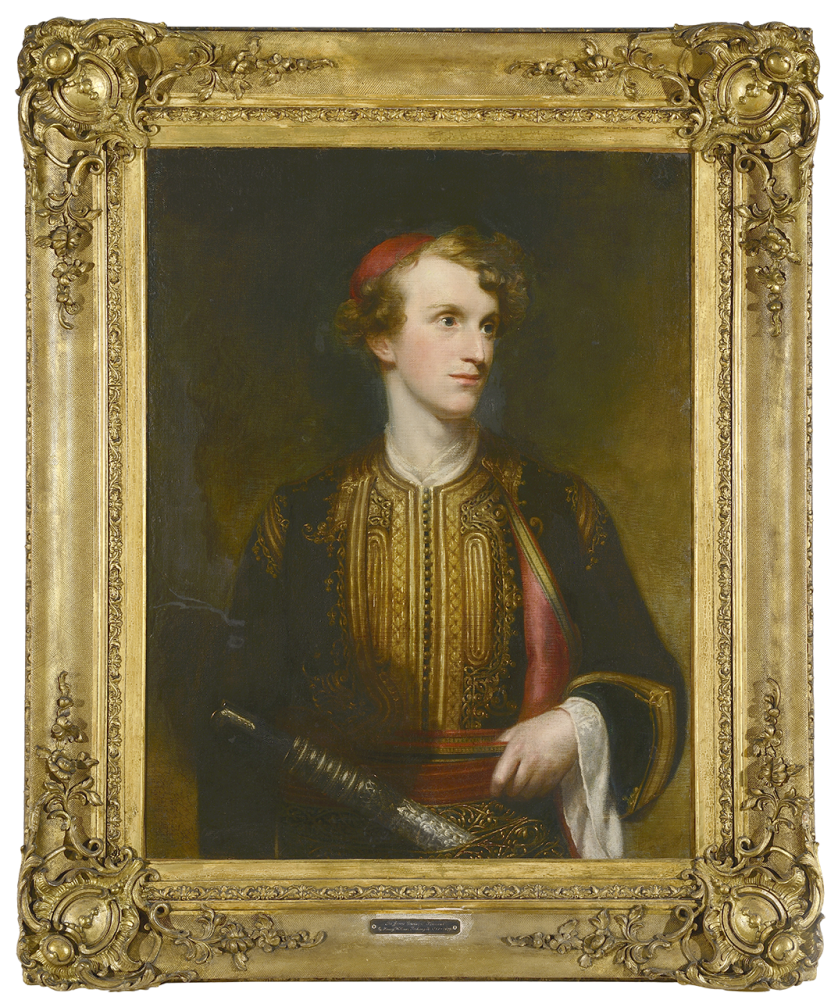 Henry William Pickersgill (1782 – 1857)
James-Emerson Tennent, ca 1827
Oil on canvas, 91 cm x 71 cm
© The Thanassis and Marina Martinos Collection
ΤΗΕΜΕ
The portrait of an English philhellene, who supported the Greek Revolution and came to fight in our country for its independence.
THE ARTIST
The artist has painted a young English aristocrat, dressed in traditional attire and carrying his arms, as he stands with ease and comfort.
The artist presents him accustomed to the habits and traditions of the Greeks — clothing, fez, weapons— and this is reflected in the proud attitude he displays regarding the participation in their fight for independence.
FIND OUT:
→ Who was James Emerson Tennent?
DID YOU KNOW THAT:
→ More than 1,000 people from foreign countries came to Greece in order to fight during the Revolution?
They were people from different environments, who had different types of jobs.
THINK:
Are you impressed by the fact that someone from another country would come to your own country, to help you defend it?
DISCUSS:
The reasons why a person would become friends with the people of another country.
CONNECTION TO EVERYDAY HEROES
Everyday Heroes are people who take part in humanitarian missions and travel to areas across the world, where there is a crisis due to:
– war
– hunger
– natural disasters
– epidemics and other reasons.
YOU:
Can you find examples of today's Forever Heroes, who leave their country in order to save lives in other countries in need?