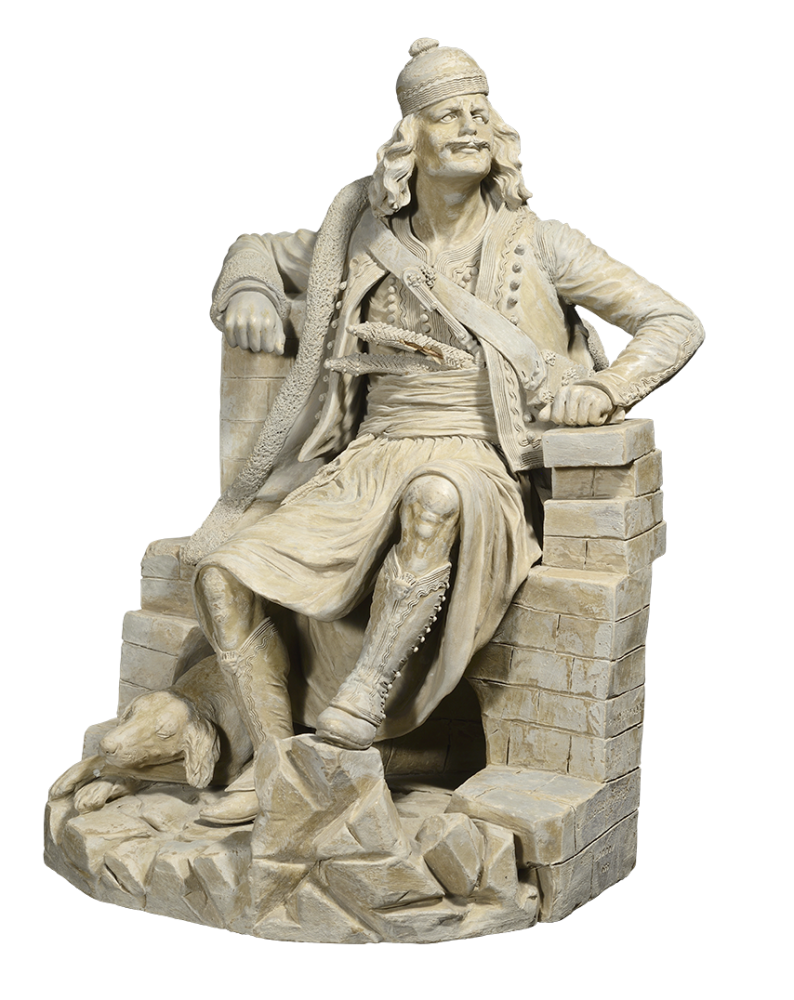 Benedetto Sangiovanni (1781 – 1853)
Odysseus Androutsos, 1836
Plaster model, H. 45 cm, D. of base 30 cm
ΤΗΕΜΕ
Odysseas Androutsos is considered one of the most important chieftains of the Greek Revolution.
THE ARTIST
Brings to life a hero who was an independent personality, a rebellious spirit and a formidable opponent.
In the sculpture, the artist depicts this brave Hero, accompanied by his faithful dog.
SEARCH:
→ Find information on the Hero and learn about his unique story.
OBSERVE:
→ A dog is lying next to the Hero's right leg.
It is his faithful hound, Samson, which Androutsos had had since he was a boy.
DISCUSS:
What makes the relationship between dog and human so unique? Consider that dogs were not only kept for company, but also for…
CONNECTION TO EVERYDAY HEROES
– In mythology, Ulysses (Odysseus) had his faithful dog, Argos.
– In cartoons, we encounter Heroes such as LUCKY LUKE with his dog, RANTANPLAN, and OBELIX with his dog, DOGMATIX, being inseparable friends!
– Do you remember dogs starring in the cartoons you watch?
•••
Today, guide dogs can change the lives of people with vision problems.
What do you think?
Could your Everyday Hero be an animal, instead of human?