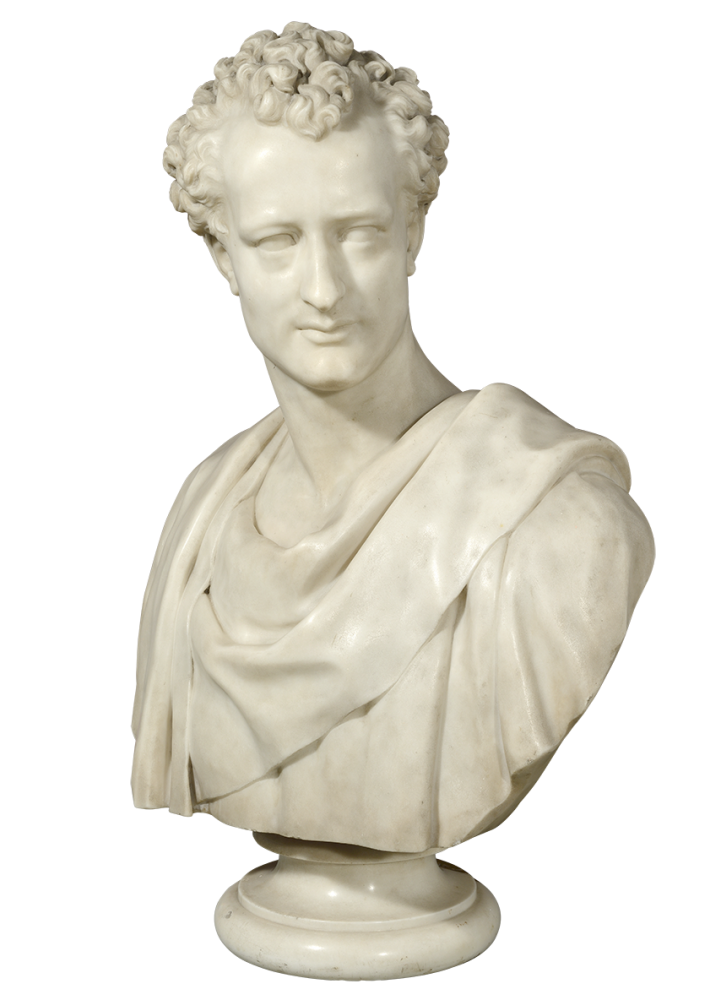 James Fillans (1808 – 1852)
Lord Byron, 1836
Marble, H. 70 cm, L. 54 cm, D. of base 22 cm
© The Thanassis and Marina Martinos Collection
THEME
Lord Byron is considered one of the most important English Poets of the Romantic movement.
He is the most famous philhellene poet, and one of the most recognizable figures of the Greek Revolution of 1821.
THE ARTIST
The artist creates a contemplative figure of the poet, wanting to highlight him as an important man of arts and letters.
His slightly tilted head, with his gaze turned towards the people, shows his love for the Greeks. The goal of the artist is to project the human side of the Hero.
CONNECTION TO EVERYDAY HEROES
Lord Byron was a poet, an author and a politician. A man who combined his love of art and letters with the people's struggle for a better world.
Does such a Hero, from the time of the Greek Revolution, remind you of anyone today?
He looks like…
He reminds me of…
He is…
LEARN:
→ What has the term "Philhellene" meant throughout history?
SEARCH:
→ Try to find other Philhellenes throughout history and find out the reasons why they were recognized.
DISCUSS:
Today, what does it mean to be friends with the people of another country?