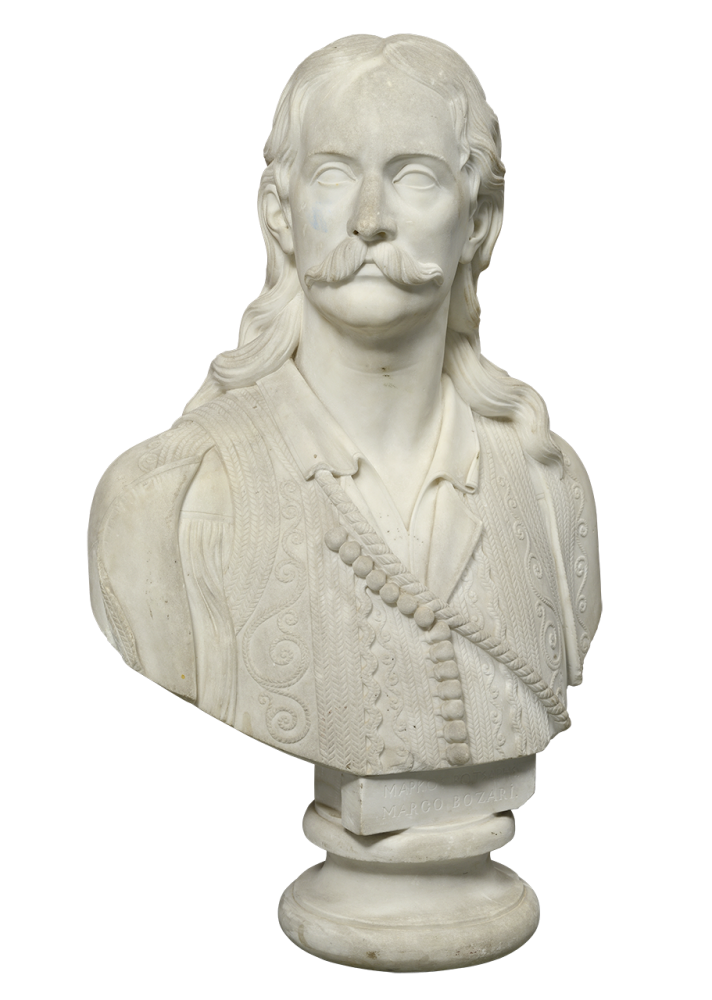 Ioannis Kossos (1822 – 1873)
Markos Botsaris, 1868
Marble, H. 83 cm, L. 60 cm, W. 24 cm
© The Thanassis and Marina Martinos Collection
THEME
Markos Botsaris was one of the purest and most heroic figures of the Greek Revolution of 1821.
THE ARTIST
The sculptor creates the Hero's bust and imprints his beautiful features on the marble.
His upright stature, his haughty gaze and his rich, long hair, hanging freely on his shoulders, compose an idealized form of the Greek Revolution Fighter.
CONNECTION WITH EVERYDAY HEROES
Think about the characteristics you would like to give to your own Hero.
– What clothes are they wearing?
– What is their skin color?
– Are they male or female?
FIND OUT:
→ Who was Markos Botsaris and where was he from?
→ Which body of fighters did he command?
DO YOU KNOW:
→ What a bust is?
→ What material the bust of Markos Botsaris is made of, in the image you see?
YOU:
What material would you use to make your own Hero?