What materials did they use in their daily lives?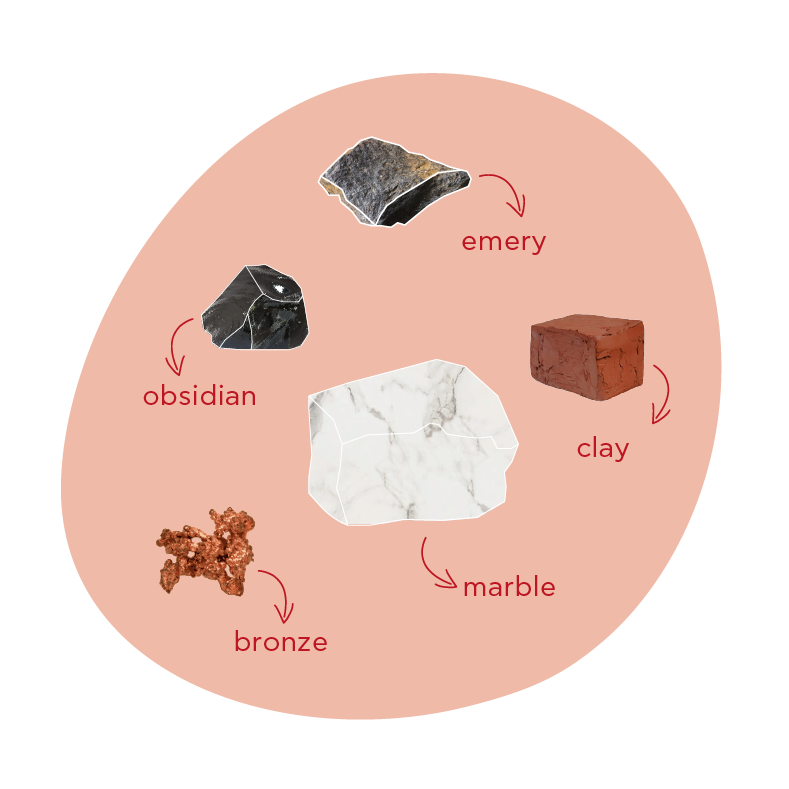 Materials
In their everyday lives, they used vessels and utensils made of clay, while, in parallel, they fabricated tools and weapons made of bronze, and others made of silver and lead.
Marble could be found on almost all islands along with other materials like obsidian from Milos and emery from Naxos. These were also very important in the life and art of the inhabitants of the Cyclades.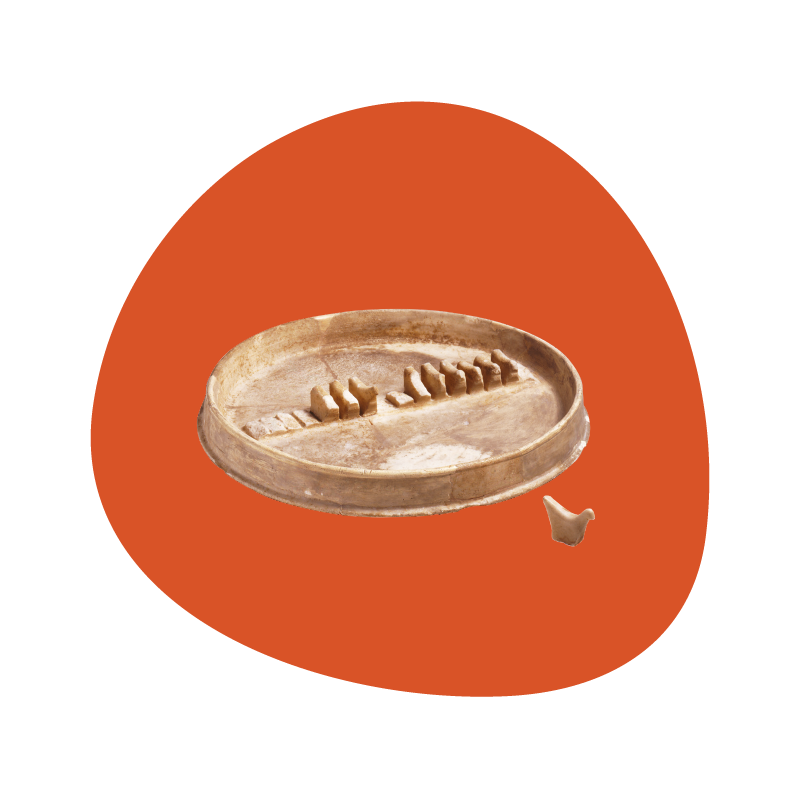 Marble
Most objects produced by the Cycladic civilization were made of marble, a material abundantly available on the Cycladic Islands. It came primarily from Naxos and Keros, and in lesser quantities from Paros and Ios. Marble was also used because it was solid material that does not break easily and resists time.
The Cycladic people also used white marble in the construction of vases. Some vases are shaped like pigs while others are decorated with pigeons.
However, the most characteristic expression of the Cycladic civilization are the marble figurines.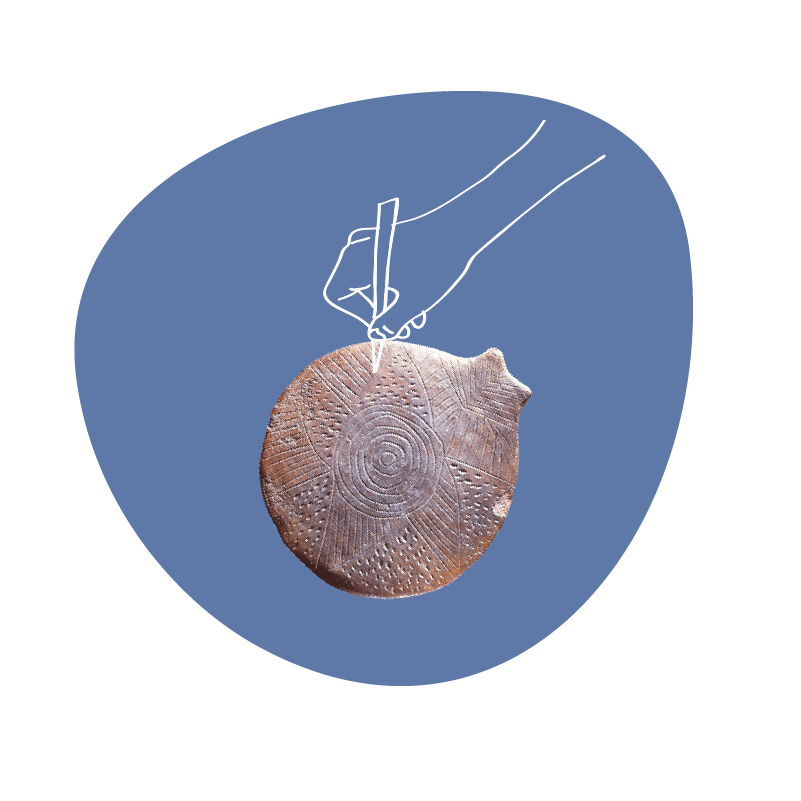 Pottery
Clay, found naturally in great abundance and easy to work with, was the raw material used in making vases and vessels, both for everyday use and for ritual purposes. Pottery is the most common of archaeological finds and provides evidence of life and art in the ancient world.
Amongst the clay vessels used for everyday purposes or in various rituals, there are some called "frying-pan vessels," because they look like frying pans. Their name is due to their characteristic shape and not to their use, which remains unknown.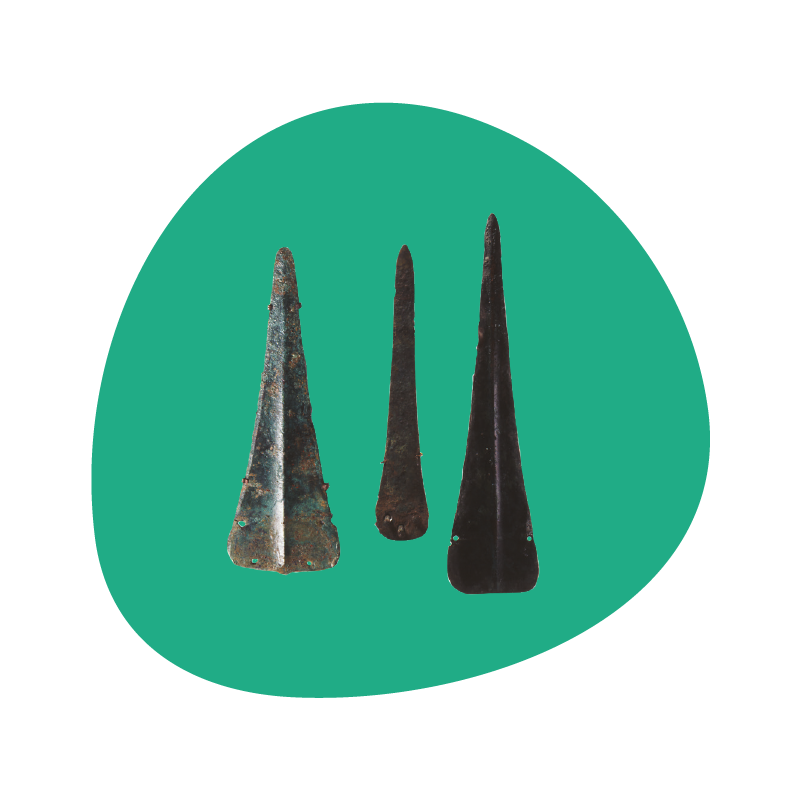 Bronze
The ancient Cycladic islanders used metals, such as bronze, silver and lead, to make weapons, tools, jewelry and various other objects. The metal they used most was bronze, which is why this period has been called the Bronze Age.
Bronze was used mainly to make weapons, tools, objects relating to personal appearance, jewelry and various vessels. Lead, a very soft metal, was used for mending broken vases, as well as for making tiny models of boats and little statues. Finally, silver was also used in jewelry.
THE ORIGIN AND MEANING OF WORDS
➜ Obsidian:
Obsidian is a very hard volcanic rock with a shiny black color. Cycladic islanders used obsidian to make weapons and cutting tools, such as blades, arrowheads and so on, mainly before they discovered metals and learned how to work them. Obsidian comes from the island of Milos and was exported to various parts of the Aegean in ancient times.


---
➜ Emery:
A type of hard rock found mainly on the island of Naxos. The Cycladic people used it mainly for the processing of marble.
SUGGESTION FOR AN ASSIGNMENT
The vases during the period of the Cycladic Civilization were all handmade. The use of the potter's wheel in Greece comes much later, which is why the Cycladic people made everything by hand.
➜ Can you make vases with your hands and then decorate them by using a small stick to incise motifs such as the herring-bone pattern, or the spiral, or by stamping them with wooden seals?
---
* What is the ceramic wheel? 
It is a rotating disc, on which the potter constructed the pottery.