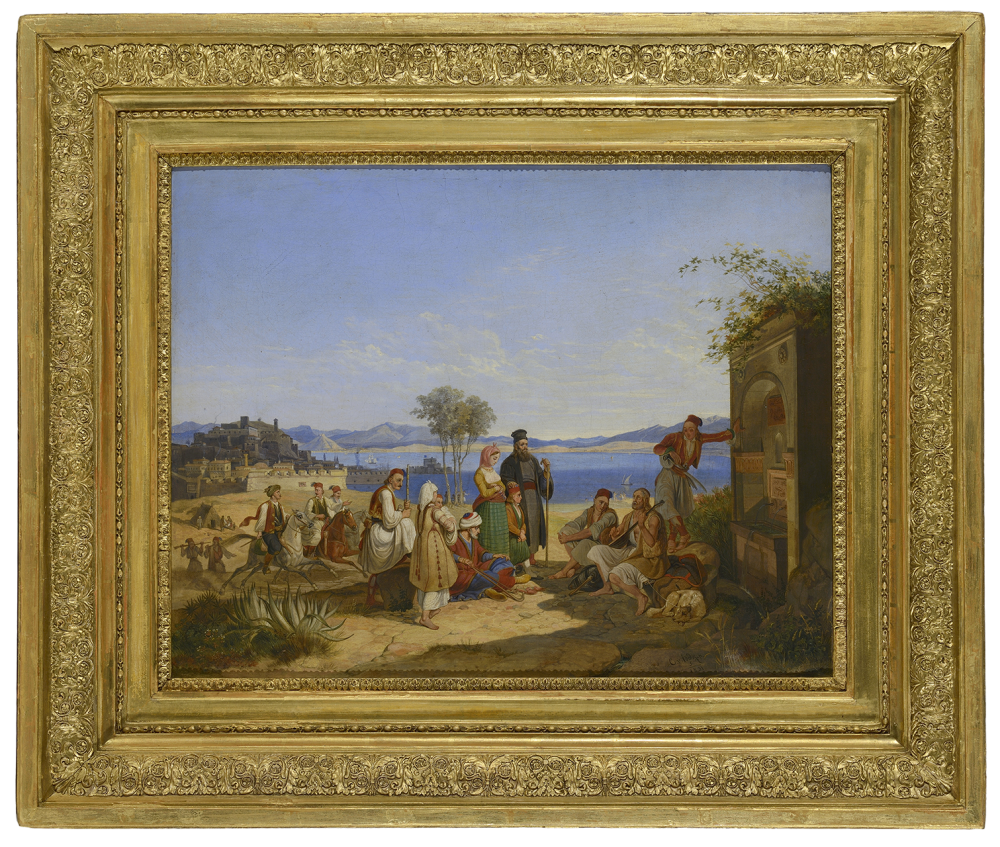 Carl-Wilhelm Freiherr von Heideck or Heidegger (1788 – 1861)
A Scene in Liberated Nafplion, 1831
Oil on canvas, 45 cm x 57 cm
THEME
In Nafplio, we witness a scene of daily life, immediately after the liberation.
A group of people are standing around, listening to music played by a blind lyre player, who is singing and narrating the deeds of the revolution fighters.
THE ARTIST
Conveys an image of joy!
The clear blue waters, the sunny sky, and the children playing carefree, convey the feeling of a peaceful life.
OBSERVE:
→ In the work of art, next to the poor lyre player, sits his faithful dog.
Does this remind you of a scene from Homer?
DO YOU KNOW THAT:
→ In ancient times, there were rhapsodes, who recited poems describing heroic acts?
These poems are called "epics."
→ Search for the most famous Greek epics and look for epics from other countries.
CONNECTION TO EVERYDAY HEROES
In the painting, we see people from different backgrounds coexisting. By observing their clothes, we understand their different origins.
– An Arvanite woman
– A woman from the island of Hydra
– An elderly Turk
– A poor Greek lyre player
– An Orthodox priest
•••
Have you noticed that even today, in your city, many people retain some of the special characteristics of clothing from their home countries?
Can you mention and describe some of them?